2020 marks a milestone for IDSystems as we celebrate 20 years of setting the standards for innovative glazing solutions.
The company has come a long way from the business that was started with just 3 employees operating from a tiny industrial unit in Norwich and today employs over a hundred staff across a wide range of functions at three premises in Norfolk.
What hasn't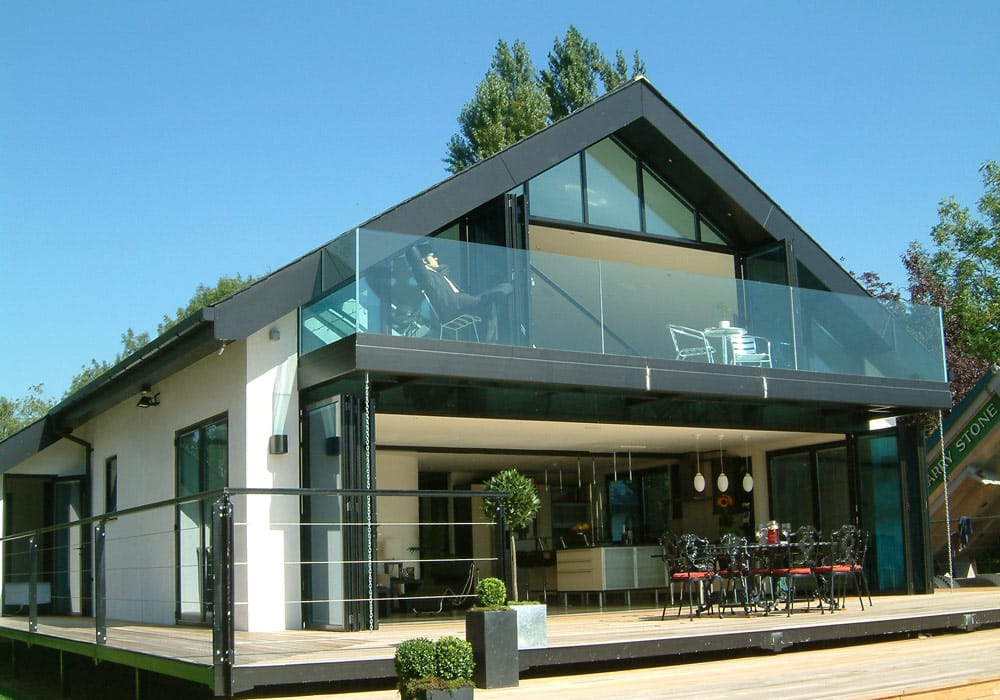 changed though is our commitment to innovation and customer service. When we started installing SUNFLEX bifold doors back in 2000 it was into an niche market place (indeed our staff spent many hours explaining to friends and family exactly what a bifold door was when telling them what they did for a living). It was a risk taking on a product that had no immediate customer base but it was a calculated gamble because the quality of the German designed systems was clear.
When we turned up at the Homebuilding & Renovating Show at the NEC in spring 2001 we were the only folding door company exhibiting, but the appeal of the door system and its ability to open the side of a property up and connect the house and garden were obvious. In the early days almost every series of an unheralded TV series named Grand Designs featured one of our installations and it can be no coincidence that the early innovators whose projects made it on to the television had a significant effect on the demand for large glazed doors.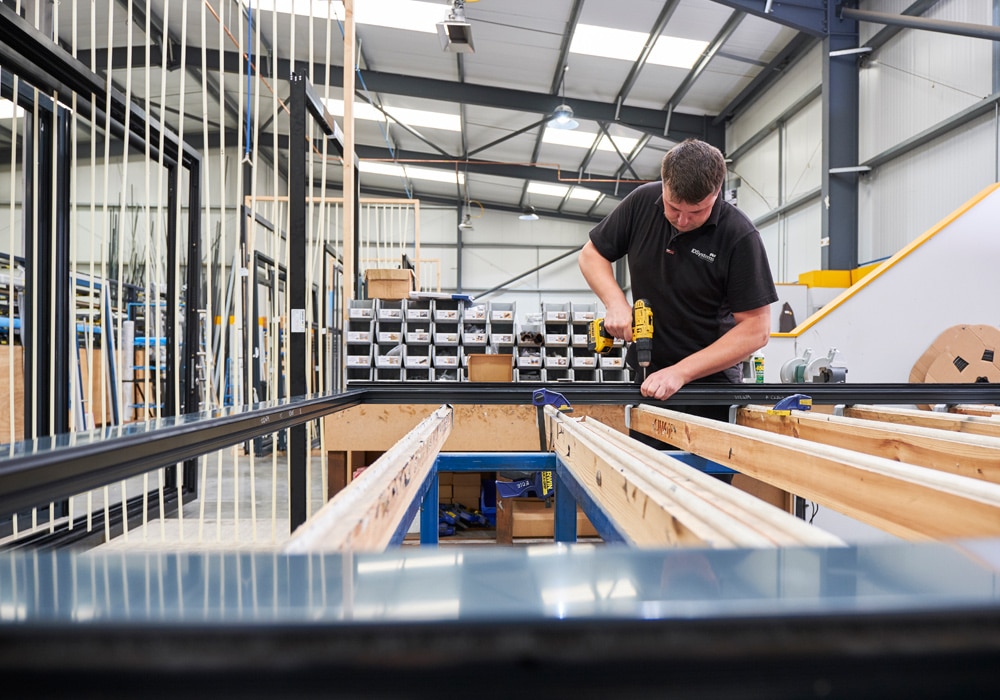 What has followed since the early days has been constant research and product development. When customers, impressed by the quality and performance or our bifold doors, sought us out for sliding doors, windows and roofs our technical team scoured the country for a fabricator who could manufacture to the same standards and when they didn't find anyone we setup to make the products ourselves. Today our factory unit covers more than 56,000 square feet in the heart of the Norfolk countryside and our installation teams rack up more than 500,000 miles each year fitting products for customers across the length of the UK.
Since then we've set the trends for modern glazing systems, designing and launching a range of products including the first genuinely slim framed sliding door system on the market in 2012 with theEDGE before we unveiled vistaline, the first high-performance slide & turn door in the UK in 2017.
Speaking of the 20th anniversary, Managing Director Richard Hunter was excited, saying "It is incredible to think how far we have come, to be in a position where we have been able to continue to lead the way for all this time is testament to the hard-work of our staff. The company and the industry as a whole are unrecognisable to how it was 20 years ago but whilst its nice to reflect on the successes we've had an more than 30,000 completed installations we can't rest on our laurels. We've set the standards for so long that we now have to work even harder to remain innovative and provide the best products so we already have a few things in mind for the next few years and who knows what the next 20 years has instore!!"