Modern glazed doors are an increasingly popular option for people building new houses and extensions. The question often arises should you go for bifold, sliding doors or the latest innovation – slide & turn doors.
The advantage of our SUNFLEX bifold doors is that they can open up the entire opening and in doing so bringing the outside in. So if your priority is creating an opening that is completely unobstructed than they are well worth considering. The maximum width of a door panel is 1,200mm.
Many people wish to have a single access door within the opening and a bifold door can provide this if you have an odd number of panels. So three or five to one side provides this but an even number does not. If you have an even number and need a single access door then this can be achieved by splitting the doors into an odd number so four panels become a three and one configuration.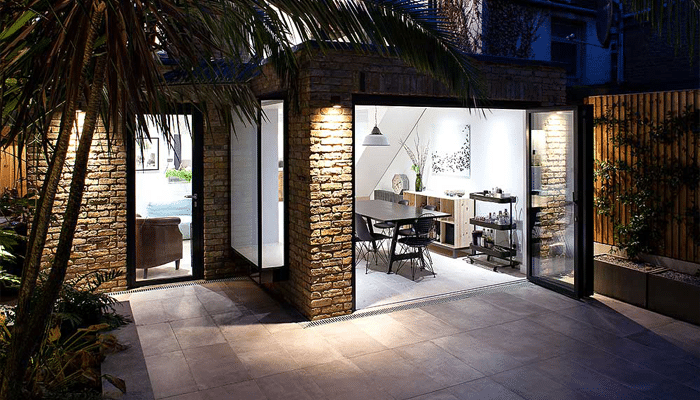 Folding doors have the choice of flush or weathered tracks. Flush tracks provide a level threshold with the inside and outside but do not provide an effective weather seal so are only suited to the most sheltered of urban locations. The Low-Threshold track provides a single rebated seal between the panels of the doors and the frame with just a minimal 14mm upstand, whilst the double-rebated Weathered track is ideal for exposed and rural locations thanks to its superior protection from wind and rain.
The compromise with bifold doors though is the appearance when closed, with significantly more profile visible when compared to the large expanses of glass that can be achieved with sliding doors.
Learn more about our range of aluminium bifold doors here
---
Aluminium is overwhelmingly the most popular choice of materials because it's inate strength and rigidity allows for large panels of glass with minimal frames. Individual door panels can be 3,000mm wide with sight-lines starting from just 20mm for theEDGE2.0 system you can glaze an opening with a minimal amount of visible frame.
These systems are worth considering if your priority is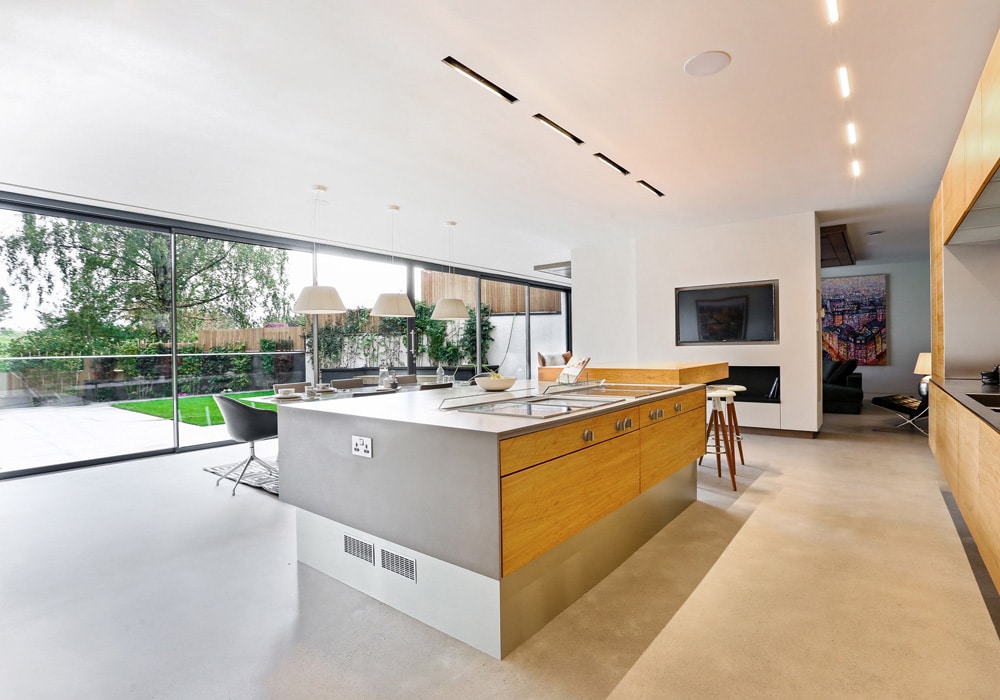 your view and you wish this to be as uninterrupted as possible. Typical configurations provide a half, two-thirds and three-quarters opening. These doors are ideal for larger openings. If you have a large opening and you are opening up to two-thirds of it, this can give you the inside-outside feel without the whole opening is clear. Like the folding doors, the sliding doors can have level and weathered tracks.
The compromise compared to bifold doors is that they do not usually provide a 100% opening unless it can slide into a pocket.
Learn more about our range of sliding doors here
---
The third option is the comprehensive IDSystems range is our innovative vistaline slide & turn doors.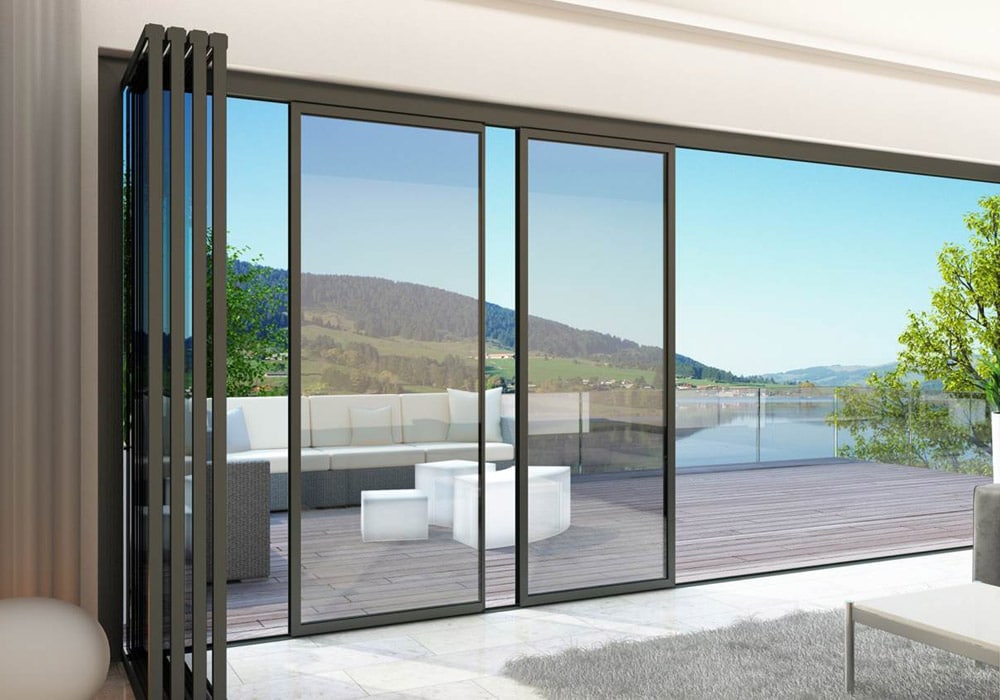 Designed with narrow sightlines like sliding doors but with the ability to slide and stack the doors to one end to create the seamless transition between inside and out, the vistaline system is the latest in a long line of innovative solutions from IDSystems.
Triple glazed as standard, the vistaline doors feature patented 'flipper-seals' in the top and base of the track that automatically rotate through 90 degrees when the handle is turned to provide advanced weather performance. The unique nature of the doors means that when the vistaline panels slide they do not encroach on to the floorspace inside or the patio outside. The individual door panels slide on a single track before turning and stacking beside the lead door. The doors can also be partially opened for ventilation should you require.
Learn more about the vistaline slide & turn doors here
---
Making the decision
The decision is ultimately yours, although our sales and technical teams will be able to supply you with advice and information about your specific project. With our ability to supply and install all three types of door you can trust our advice as unbiased and impartial, unlike many of our competitors we are not biased to one style of door over another.
Over the past 20 years, we have installed bifold door systems from 2-panels to 16-panels, and sliding doors from as small as 1.6m wide to as large as 24m wide. For assistance with your specific project send us an email to info@idsystems.co.uk or call us on 01603 408804.