One of the fastest growing trends in glazing, the Art Deco appearance of neo-industrial Crittall™ style steel doors with their narrow frames has been reengineered in aluminium by IDSystems. The range of Heritage Doors combines the traditional appearance of slender frames and mid-rails with modern thermal and weather performance standards, adding a range of configurations that includes bifold doors and sliding doors to French doors and single doors.
The neo-industrial appearance owes a lot to tradition, with the original slim framed style of the doors dating back to the 1880s before becoming hugely popular during the Art Deco era of the late 1920s and early 1930s. Today our Heritage range of doors are perfectly suited for replacing steel windows and doors in period properties or for adding character to new-build and contemporary homes.
---
Heritage French and Single Doors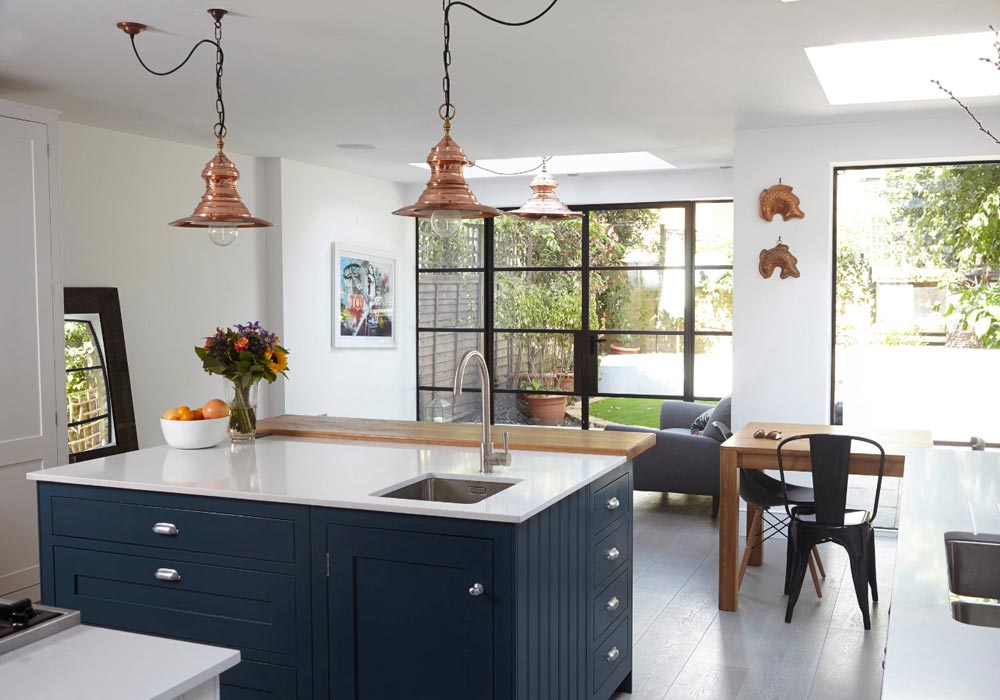 Available as single doors or French doors on their own or paired with sidelight windows for larger openings, our heritage doors provide slender sightlines of just 59mm. Our heritage doors are mostly utilised for external purposes but can also be used as an internal partition.
For more information about our Heritage range of French Doors click here.
---
Heritage Bifold Doors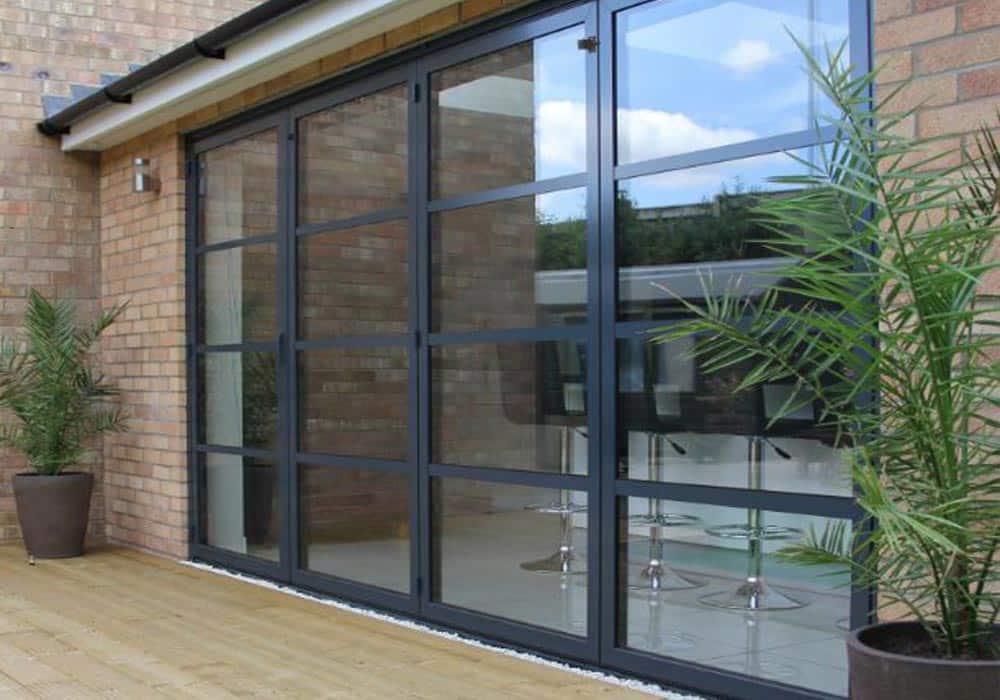 Utilising the slim sightlines of our SUNFLEX SF55s folding doors, our Heritage style bifold doors provide unrivalled performance with the much sought-after appearance of traditional steel framed doors. Packed full of unique features and manufactured to the highest standards of quality the SUNFLEX SF55s can feature panels up to 1.2m and designed with a huge number of configurations for openings as narrow as 2m and as wide as 22m.
For more information about our SUNFLEX range of aluminium bifold doors click here.
---
Heritage Sliding Doors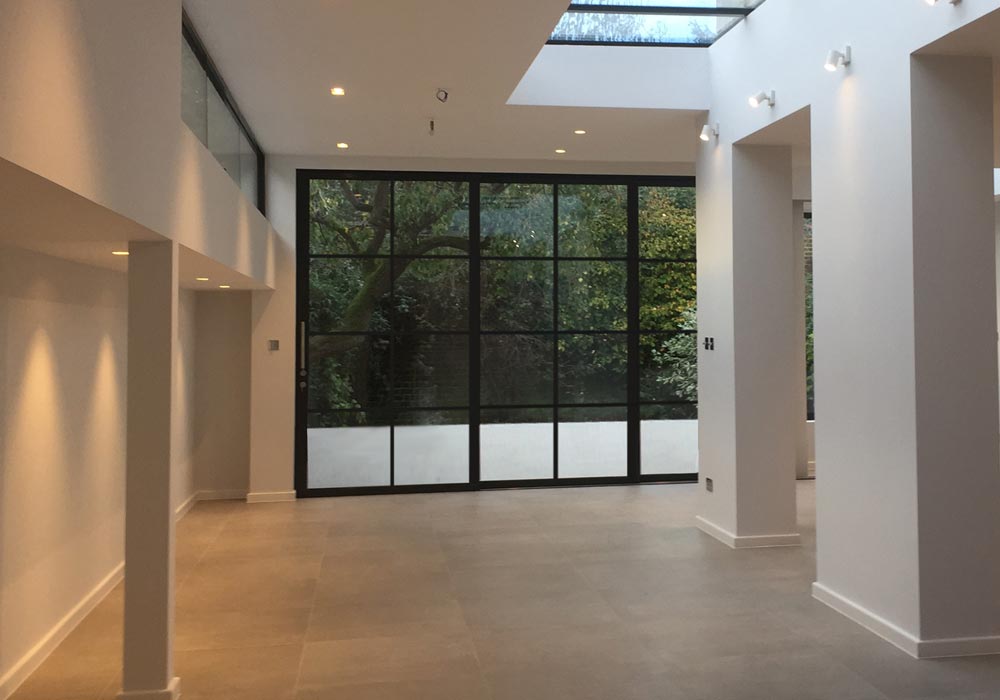 With ultra-smooth operation, large panels of up to 2m wide and oversized openings of up to 16m wide, our Heritage Sliding Doors utilise the advanced engineering of our Grand Slider II aluminium sliding door system. The sleek 83mm frames of the system perfectly complement the mid-rails to create that hugely appealing look, and the system can even be designed to slide into a pocket in the wall or open up a complete corner.
For more information about our Grand Slider II aluminium sliding doors click here.
---
Heritage Internal Sliding Doors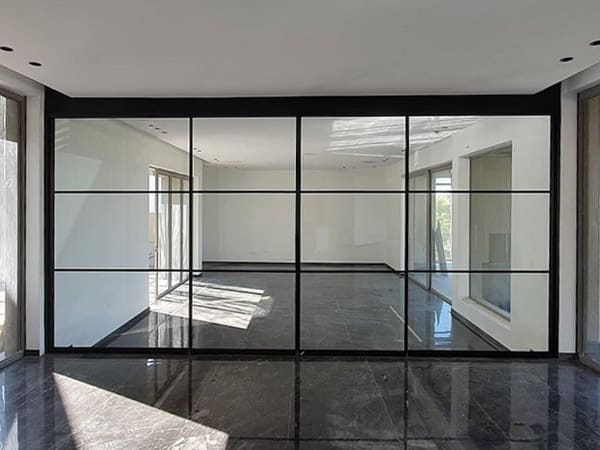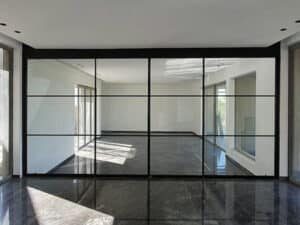 Designed to incorporate narrow mid-rails and slender outer frames, our SUNFLEX SF20 single glazed sliding glass doors are a perfect alternative to traditional steel look glass partitions. With a narrow track that can be completely recessed into the floor and a range of configurations that includes a pocket sliding door option the system is perfect for dividing up open-plan living spaces.
For more information about our SUNFLEX SF20 internal sliding doors click here.
---