Choosing between doors systems can be challenging wherever you live, but for those living in remote or exposed locations, there are added considerations when selecting a system.
One key factor to look for is how good doors are at protecting you from wind and rain. Every door system on the market is subjected to an independent test for air permeability and water-tightness and the results (calculated in Pascals) show how well the doors protect from the elements. Thanks to their advanced gaskets and design, the IDSystems' range of SUNFLEX bifold doors achieve an industry-leading combination of 900Pa for water-tightness (Class 9a) and 600Pa for air permeability (Class 4).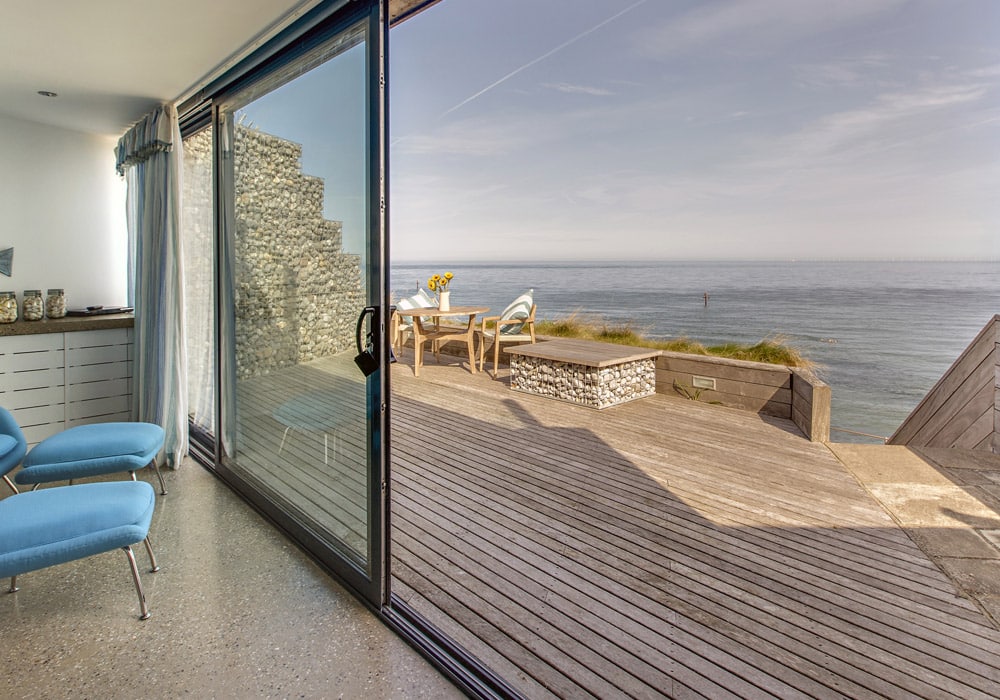 Unlike thermal performance, there is no minimum requirement for weather-tightness indoors so some of the products on the market may not be suitable for exposed areas. Just because a door has been 'independently tested' doesn't mean it has done well in the tests, so it is crucial wherever you live that you seek out the exact figures for a system to enable you to compare products and select the one that is best.
One key factor to look for is how good doors are at protecting you from wind and rain
Another consideration in exposed locations is the wind load on the doors, particularly if you opt for larger panels of glass in sliding doors. Your location may impact on the size of panels and configuration you can achieve and we would always work closely with our customers to explain what's available for a specific location.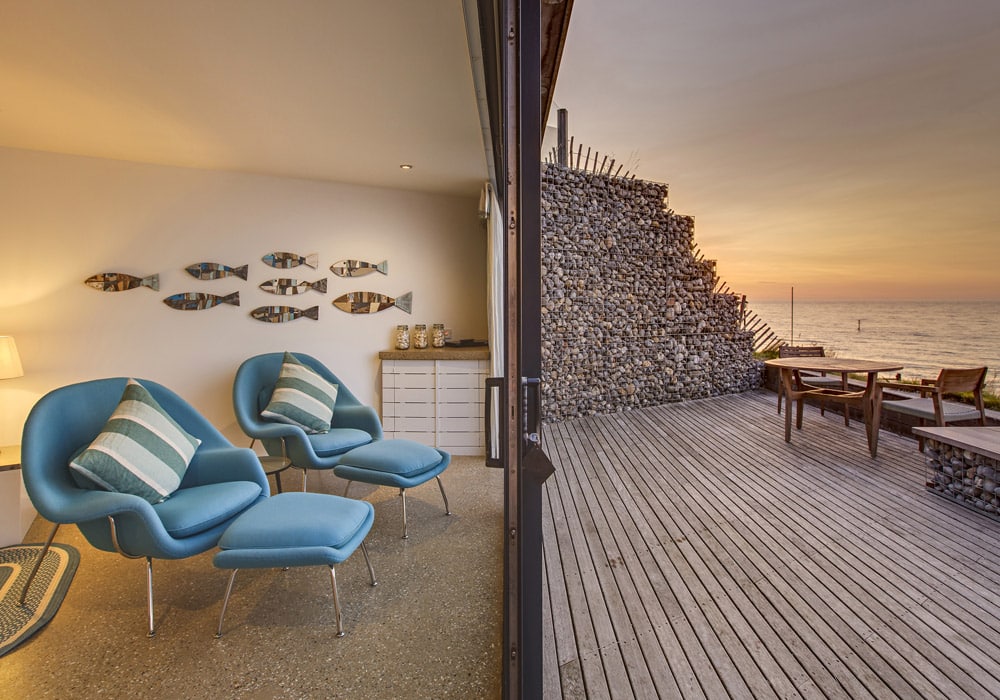 With our range of sliding doors we would suggest that you may wish to consider a plant-on panel as part of the configuration in place of a fixed frame, this fixed panel sits outside the track of the sliding door and as such reduces the width of the track and therefore increases the protection from wind and rain that the system offers.
Finally, if you live by the sea or an estuary then you need to consider the impact of salt in the air. At IDSystems we strongly suggest that anyone living within 5km of a coastline requires a marine grade paint finish to protect the powder-coated finish of the doors. This finish sees the frames of the doors pre-anodised before the powder coat is applied and provides increased protection against the salt in the air.