Knowing which supplier to choose when you are sourcing glazing for any project can be a challenge, but when it comes to large scale, specialist products such as bifold doors and sliding doors this is especially important.
So why should you trust IDSystems?
Quite simply, the quality of any finished projects comes down to three things – the design of the system, the quality of the manufacture and the experience and abilities of the installers. Compromise any one of those three elements and there is every likelihood that the overall finished project would be impacted.
At IDSystems we believe that the only way to ensure the systems we install are the most suitable for a project and made to the highest possible standards is to have complete control over the process.
Product manufacture
Each of our sliding doors (theEDGE2.0 and Grand Slider II systems), vistaline slide & turn doors, windows, front doors, glass roofs and balustrades are manufactured in our dedicated production facility just outside Norwich because it is the only way that we can guarantee the highest quality control standards. Each of our technicians is a specialist aluminium fabricator and every product that leaves our factory is made with the attention to detail that you would expect of a family owned business.
Installation is crucial
You can take the best product, manufactured to the highest standards, but fitted poorly it won't perform as it should. Unlike a lot of our competitors, we do not use third party fitters; each of our installation engineers is employed directly by IDSystems and has extensive experience in fitting our entire product range.
Our fitting teams do not install doors and windows for anyone else and nobody else installs doors and windows for us.
As a company that has installed bifold and sliding doors for twenty years, we have experienced almost everything there is to experience when it comes to fitting specialist glazing products and this knowledge, along with the support of our own dedicated in-house technical team, means our installers are a safe pair of hands for your project.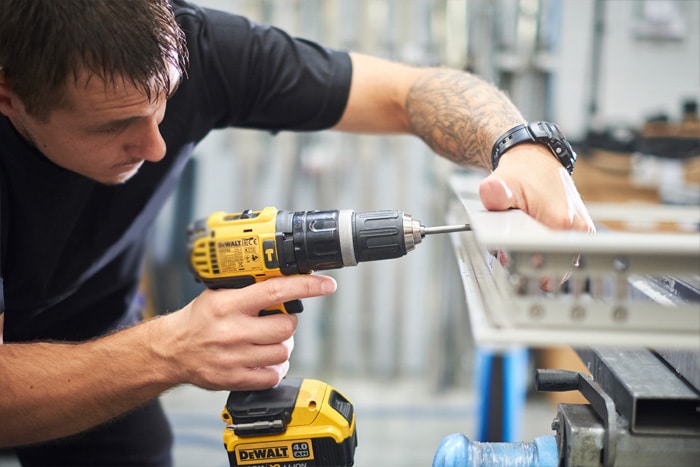 Our installation teams cover the entire country, from the Highlands and Islands of Scotland to the Cornwall, Devon and even the Channel Islands, covering more than half a million miles each year from our base in Norfolk to support our customers – where ever they are building.
Our installers aren't just great at fitting our products; they are also trained on how to demonstrate the systems to customers. Knowing how to maintain and operate the doors properly is key to making sure they are kept in the best possible condition and work properly time after time, year after year.