IDSystems is proud to announce that it has received the coveted Secured by Design Award for its bifold doors and sliding doors, with the systems achieving Police preferred specification for design and manufacture.
The Secured by Design initiative, owned and managed by the Association of Chief Police Officers, aims to reduce crime by ensuring the effective design and installation of products to meet police-approved security standards.
The Secured by Design award is the only recognition that guarantees national Police approval of a product, providing customers, architects and builders with the reassurance that it will provide a tested level of resistance to criminal attack. The award is widely recognised within the building industry and amongst planners and is increasingly being listed as a requirement in domestic and commercial tenders.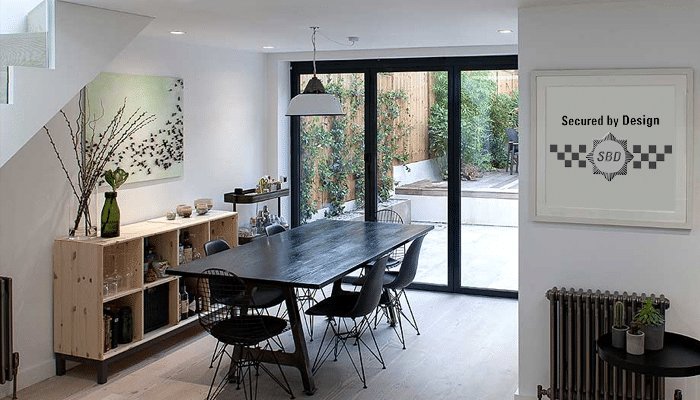 Speaking of the award IDSystems Technical Product Manager Carl Farrow was delighted, saying "Gaining a Secured by Design award for our aluminium and timber bifold doors is a significant achievement and continues to demonstrate our commitment to safety, security and manufacturing quality. It provides our customers with complete reassurance that our products do exactly what they are intended to do, further distinguishes our bifold doors from the competition, and confirms the systems as being market-leading products."
Using products that have the Secured by Design award helps meet the requirements of the Crime and Disorder Act and demonstrates that the developer is actively attempting to reduce crime. Having Secured by Design products also allows Planners to recognise compliance with new guidelines. End customers, architects and specifiers are also able to recognise that utilising products with Secured by Design award is an effective route to identifying that a product meets crime prevention measure amongst a wide range of technical standards.
To view the IDSystems membership and product accreditation please visit www.securedbydesign.com.