We know from nearly twenty years of working with customers on their projects that knowing where to even start the process of ordering glazing can be a concern, so we have put this handy guide together to assist.
When we start preparing quotations and offering advice any information that you can provide, whether that be a full set of architectural plans, outline drawings, glazing schedules, site photos or even images that you have found online that you like are a great help for our project advisors.
If you would like us to work directly with your architect or builder on the plans then we are more than happy to do this. We can provide any specifier the full CAD drawings of the products we are quoting for, enabling them to insert further detail into their drawings – which can be particularly useful to support planning applications.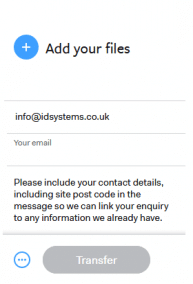 The easiest way to send us files and drawings is in a pdf format. If the files you wish to send are under 8mb in size then you can do this by emailing them to info@idsystems.co.uk. If the files you wish to send are larger than 8mb then we would suggest using an online file transfer service, the easiest one to use is wetransfer.com which allows you to send up to 2gb of files for free without the need to register. You simply upload the files you wish to send, add info@idsystems.co.uk to the "Sending To" box, enter your own email address below and in the messages box please include your site postcode and any reference number you have received from us (this just helps us match your drawings up with information we already hold about your project).
If you have any issues sending your plans and drawings to us please do not hesitate to call us on 01603 408804 and one of our team will be able to assist.