IDSystems is proud to announce that two of our innovative aluminium glazing systems have been shortlisted in the 'Best Glazed Doors' category at the prestigious Build It Awards 2021.
Our Art Deco inspired
Heritage Bifold Doors,
that combine the look of traditional neo-industrial steel doors with the performance of modern thermally broken aluminium frames, have been recognised alongside
theEDGE2.0
, our ultra-slim sliding doors that feature incredibly narrow 20mm sightlines.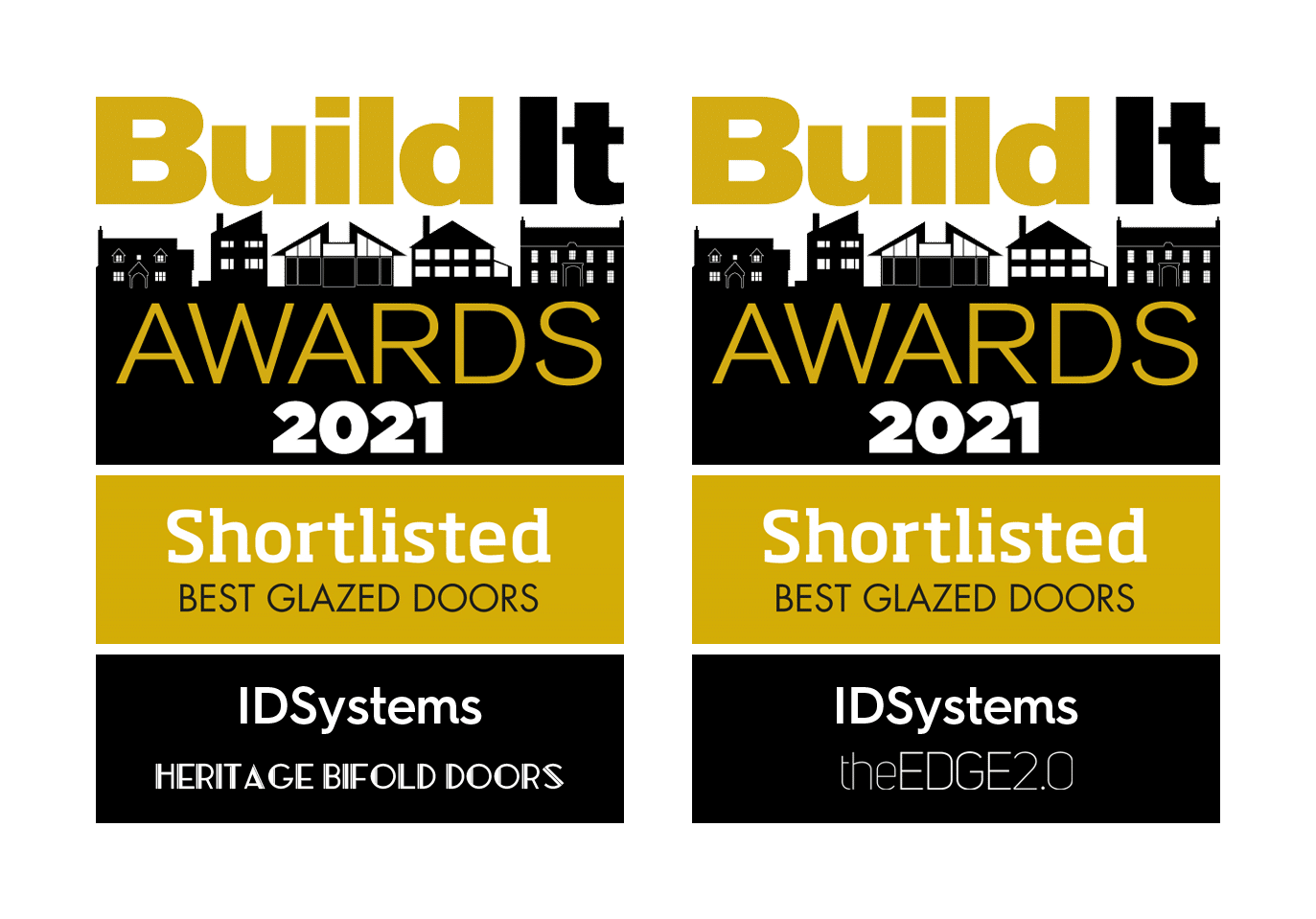 Learn more about theEDGE2.0 sliding doors >>
Learn more about Heritage Bifold Doors >>
Success at the prestigious self build awards is nothing new for IDSystems, with our SUNFLEX bifold doors, slim framed sliding doors and exclusive vistaline slide & turn systems having all won the 'Best Glazed Doors' category over the last 6 years and our vistaline slide and turn doors being named as the 'Best of the Best' at the Real Homes awards 2021.
With 25 different categories including the headline 'Best Self Build or Renovation Project' the Build It Awards celebrate all aspects of self build and renovation, including completed projects, services and manufacturers, with the winners in each category announced at an awards ceremony in London on Friday 26th November.
Judged by a panel of industry experts the renowned awards bring together a wide range of architects, suppliers and key industry figures to recognise the innovation and excellence in the sector that supports those undertaking custom and self build homes.
Speaking of the award nomination Richard Hunter, IDSystems' Managing Director, said "To be shortlisted for this award for two of our products is incredible and real recognition of our constant drive to offer our customers innovative door solutions. The two products we have been recognised for share the same quality and attention to detail of all of our doors, windows and glazing products but could not be more different in terms of design. The Heritage Bifold Doors are a contemporary alternative to a more traditional design and ideal for those renovating a period property or seeking to add character to a new-build; whilst the huge glass panels and narrow 20mm sightlines of theEDGE2.0 are perfect for breaking down the boundaries between inside and out and creating ultra-modern living spaces that are filled full of natural light."
For more information about the Build It Awards, including the full shortlist for each category visit www.builditawards.co.uk.