Innovation is at the heart of everything we do at IDSystems. Each bespoke design for a bifold door, sliding door or glazing product is individually made to bring our customer's vision to life. And choosing IDSystems means you'll also benefit from the most technically advanced features such as child safe panel catches and stacking clips – unique innovations that you simply won't find anywhere else.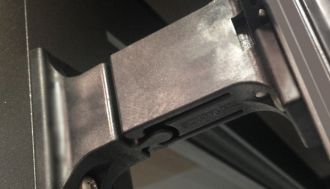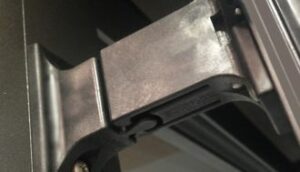 Unique child safe panel catch with self-release function
The panel catch is designed to hold the single door in place for safety and to balance the weight of the doors for smooth operation. The Sunflex panel catch is unique and tightens when the doors are opened, this keeps the door in place until the doors are closed again when it self-releases making it even easier to fully close the doors. As always, leading the way in design and technology.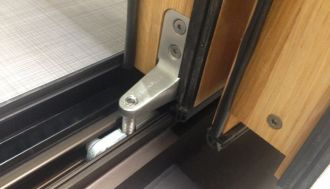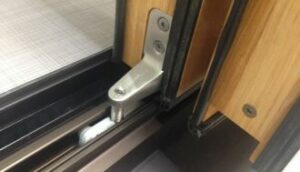 Unique concealed running gear
The stainless steel running mechanism consists of four wheels manufactured from tough glass fibre reinforced polyamide and set around a maintenance-free sealed ball-bearing, giving a quiet, smooth operation with optimum resistance to extreme weather and temperatures fluctuations.
Unique stacking clip safely securing the panels to one side
When in the open position, the stacking clip secures the panels in their 90-degree position, the doors remain safely in this position until released.
Super smooth running
The efficient German engineering of these systems ensures smooth operation and ease of use. With good maintenance, you not experience any deterioration in performance through time. This was just one of the reasons our SF55 bifold doors were award winners at the Build It Awards.