This 1930s detached house has been completely transformed with the addition of a large open-plan kitchen extension that is seamlessly connected to the patio and large garden by three sets of IDSystems' theEDGE2.0 sliding doors.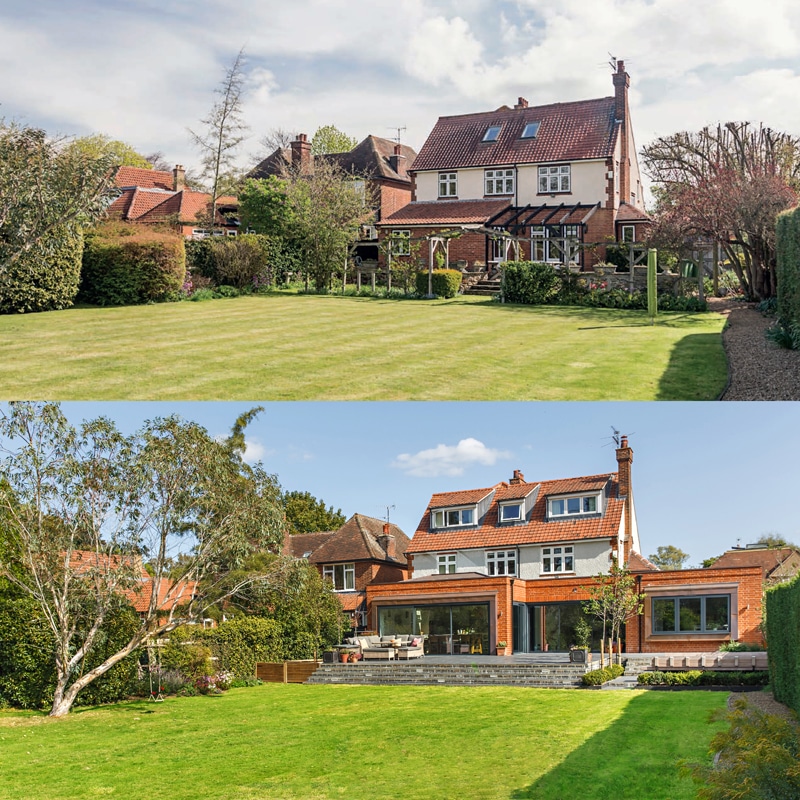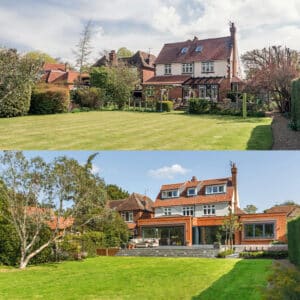 This city centre home had been extended in the late 1980's but the new owners saw the potential for a much larger extension that would completely transform the house.
Gone were the small, box shaped rooms of traditional housing design and in their place at the rear of the house Bruce Stuart Architects created a large open plan living room and kitchen with separate play-room that has become the centre of family life.
The original brief saw the inclusion of bifold doors across the rear elevation, but having visited our Norwich showroom and talked through the options, the benefits of ultra-slim sliding doors became obvious.
The design was updated to incorporate two large 3-panel sets that face out into the garden with the larger of the two provides a perfectly framed view out from the kitchen. Set at right-angles between is a 2-panel set that assists in drawing light into the living space during the day and helps break down the boundaries between inside and out.
Set next to the open-plan kitchen/living room is a separate playroom which feature our Vision53 top hung windows, designed to create a window seat with two opening sashes either side of a fixed dummy sash to create a uniform appearance.
The windows and large set of sliding doors are stylishly with copper cladding adding a perfect contrast to the red-brick extension and the Anthracite Grey frames of the doors and windows.
Glazing products used
The images and videos of this project are used courtesy of Chris Taylor Photography and must not be reproduced without express written consent.