Transforming this detached home on the edge of Cambridge to create a stylish open plan living space was the task faced by the brilliant team at MOOi Architecture.
The existing house lacked the connection with the garden that the owners required and also failed to maximise both the space inside and the house's south facing garden. The solution was to create a two-storey extension with the rear of the ground floor completely opened up as a huge open-plan kitchen and living space.
To breakdown the boundaries between inside and out a 10.5m wide, 4-panel set of theEDGE2.0 sliding doors was incorporated. The narrow 20mm sightlines provide an almost continuous wall of glass when closed and yet when opened create a seamless transition between the house and garden, extending the living space out on to the patio and beyond.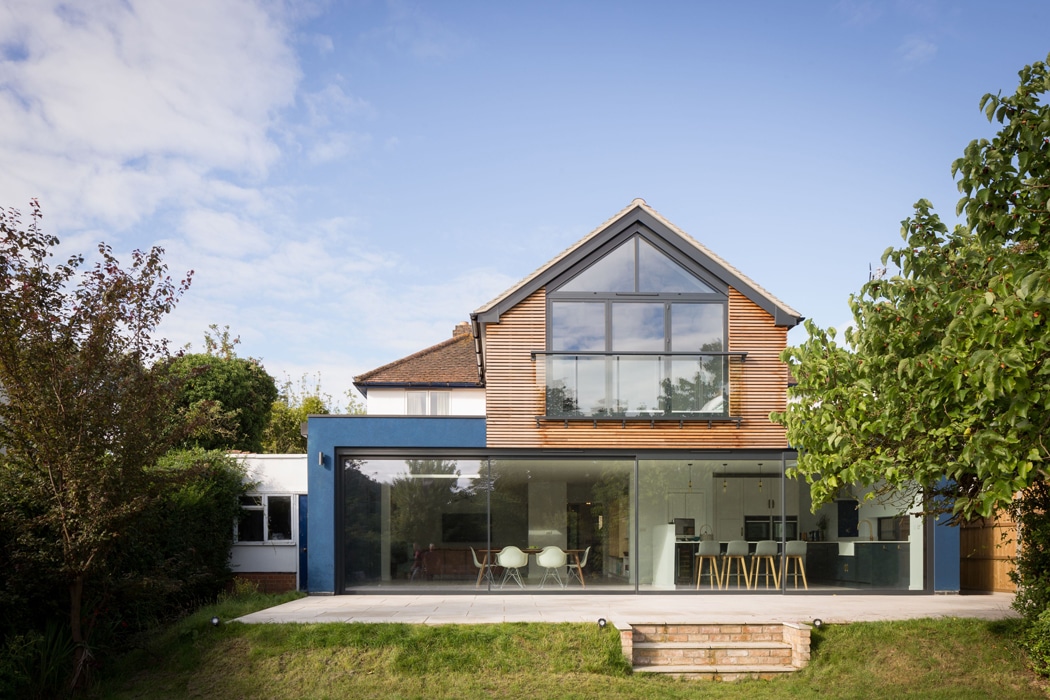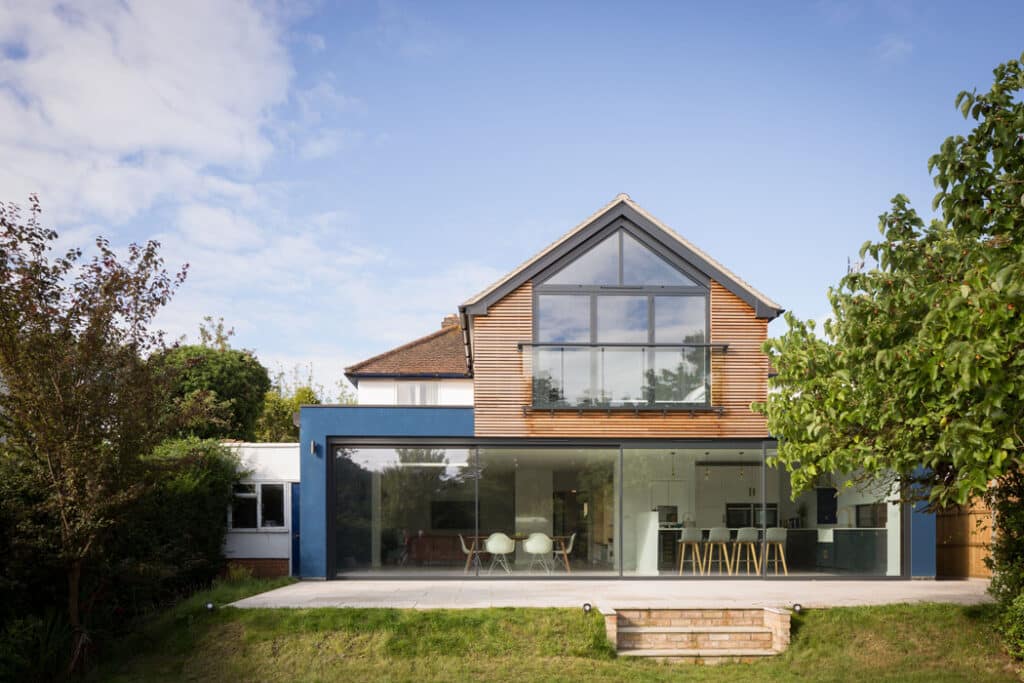 With each panel more than 2.5m wide and over 2.4m high, divided by incredibly narrow 20mm frames the new open-plan living space is filled full of natural light all year long. Typically a 4-panel sliding door would feature doors that meet in the middle and slide behind fixed-frames at each side, however IDSystems innovative design allows for 3-panels to slide to one end behind a fixed frame.
In the traditional configuration an opening of 50% would be achievable, however with 3-panels sliding behind the fixed frame a huge 75% opening is created. The other benefit of this design is that there is no requirement for the larger frame at the centre of the opening to accommodate a locking mechanism, so the stunningly slim 20mm sightlines can perfectly frame the view out and greatly improve the visual appearance of the design.
At first floor level the new master bedroom extends out from the back of the original house over the kitchen and features a pitched roof design. The bedroom features a frameless glass balustrade that forms a Juliet balcony, with a 3-panel set of SF55s aluminium bifold doors folding inwards to create a completely unobstructed opening. Above the bifold doors, fixed frame gable end glazing matches the sightlines of the doors below and creates a complete solution for the pitched roof.
Products utilised
Pictures of used courtesy of MOOi Architecture and Matthew Smith Architectural Photography and must not be reproduced without express written consent.