When a modest bungalow on a large rural plot became available in 2017 the potential of the site was obvious to a local family living in the same village.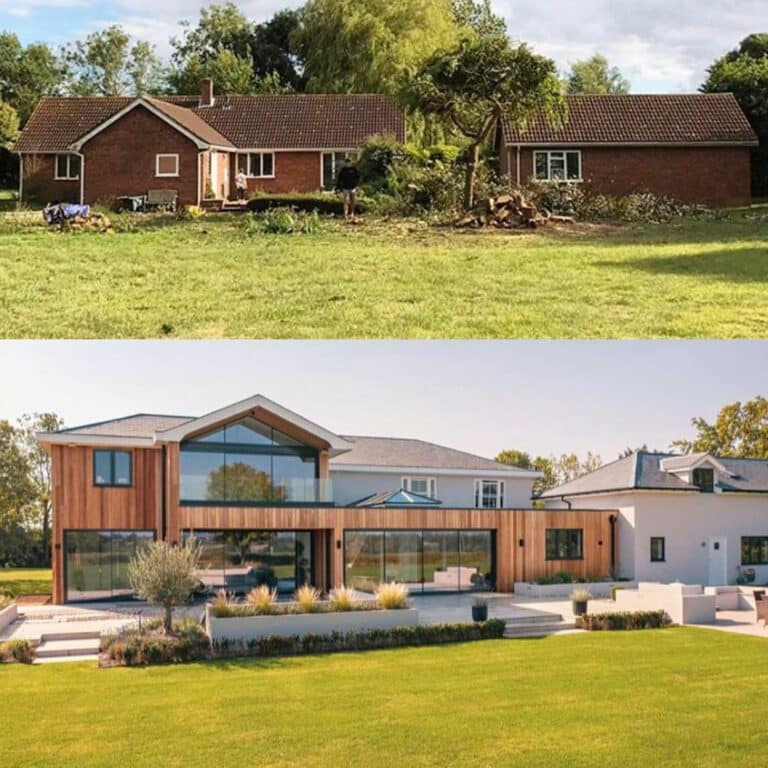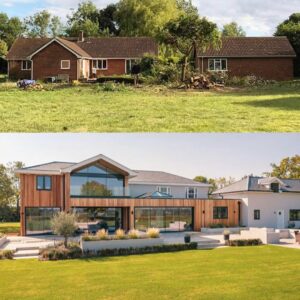 The bungalow was purchased and the plans for transforming the single-storey property into a large two-storey family home began. The owners engaged Whitworth Architects to realise their dream of creating a contemporary home filled full of natural light that made the most of the incredible views over the unspoilt countryside.
The end result is stunning selfbuild property, with Georgian influences on the front elevation and ultra-modern design dominating the back of the house. The rear elevation is dominated by four large sets of theEDGE2.0 sliding doors that contrast perfectly with the timber cladding and render.
The narrow 20mm sightlines of the doors help fill the open-plan kitchen and living space full of natural light whilst perfectly framing the view out when closed, yet when open extend the living space out on to the patio, breaking down the boundaries between inside and out.
The largest of the sets of doors features an innovative 4-panel design, with three panels sliding to the right to create an incredible three-quarter opening, whilst at first-floor level the master-bedroom under the pitched roof features a 3-panel system that leads out on to a balustrade-surrounded balcony.
Glazing products used
The images and videos of this project are used courtesy of Chris Taylor Photography and must not be reproduced without express written consent.