Based close to Crystal Palace in South London, David Nossiter Architects is a multi-award winning studio who specialise in custom-designed residential projects, including new-build homes, renovations and barn conversions, for both rural and urban locations.
The practice has significant experience undertaking projects involving listed buildings and conservation areas, working to create durable, honest but spatially complex architecture that suits not only the needs of the clients but also of the overall surroundings.
The practice has received widespread coverage in both the mainstream and architectural press and has picked up numerous awards for their projects including a prestigious Sunday Times British Homes Award in 2017.
IDSystems projects
IDSystems and David Nossiter Architects have worked closely together on a number of projects, helping to create light-filled contemporary spaces within a range of bespoke residential builds, from extensions to complete barn conversions.
Church Hill Barn, Suffolk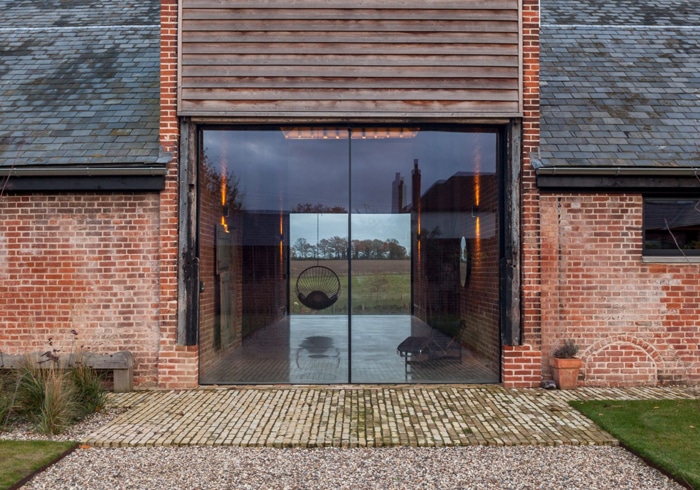 One of the studios post iconic projects, Church Hill Barn in the stunning Suffolk countryside won a Sunday Times British Homes Award. The complete renovation turned a dilapidated 5,000 square foot Suffolk barn into a cathedral-like space created an open plan living space in the heart of Constable Country. The finished project includes two sets of Grand Slider II sliding doors along with large fixed frame windows, top hung Vision53 windows and single glazed aluminium door.