Based in historic Bury St Edmunds, Modece Architects is an award-winning practice with a proud reputation for contemporary architecture and a passion for environmentally considerate design.
The ethos of 'deep green architecture' guides the practice, aiming to use materials with the lowest possible embodied energy across a range of new-build projects, extensions and renovations.
From designing multi award winning sustainable flats in an urban area to obtaining planning permission for an eco-home in the heart of the Suffolk countryside, the studio creates projects of the highest quality maximising the use of natural materials throughout.
IDSystems projects
IDSystems has worked closely with Modece Architects on a number of projects, with our systems allowing them to create eye catching projects filled with natural light, whilst the advanced nature of our systems meet the requirements for energy efficient solutions.
Hunter's House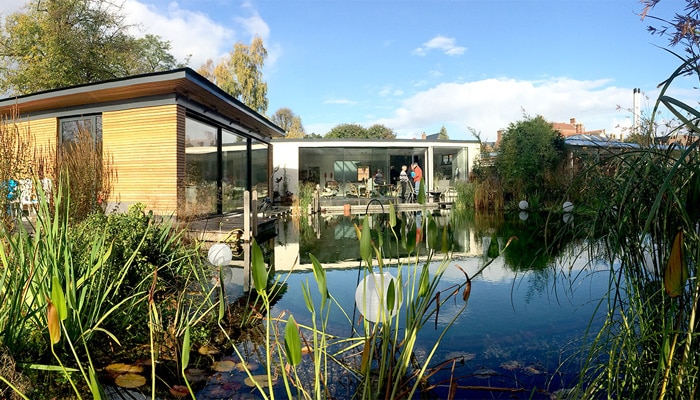 This award-winning contemporary new home was built on the edge of historic town of Bury St Edmunds close to the edge of the meadows on the side of the River Linnett.
The house surrounds a natural swimming pool and features two large theEDGE sliding door systems that face the water along with bifold doors, fixed frame glazing, windows and doors supplied and installed by IDSystems.