Selencky///Parsons is a dynamic and progressive architectural design practice built on an ideas culture. The practice specialises in creating practical, inspiring and coherent spaces with the power to delight.
Since meeting at Manchester School of Architecture in 1997 the two founding partners, David Parsons and Sam Selencky, have gathered 20 years of project experience on both a national and international scale across the entire spectrum of architecture – before formalising their partnership with the establishment of Selencky///Parsons in 2013.
Based in South London, Selencky///Parsons offers a highly individual design consultancy service to its clients to create tailored solutions which are unique to each client and location.
IDSystems projects

A long standing specifier of IDSystems products, Selencky///Parsons have designed modern, eye-catching projects that benefit from our innovative range of glazing to create light and contemporary spaces.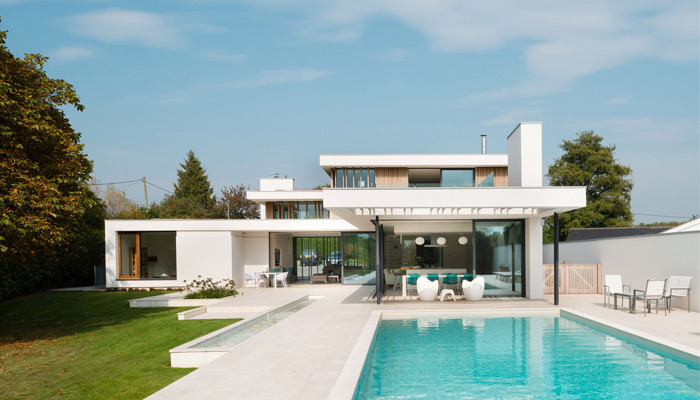 The River House
The River House, in the green-belt on the River Thames near Oxford is a stunning five bedroom, highly sustainable new-build house which replaced an existing 1970s bungalow on the site.
The three-storey house includes an open-plan living area and swimming pool, with IDSystems Grand Slider doors maximising the views of the garden down to the river beyond.
Broxholm Road
Transforming this tired old 1930s semi-detached house in South London whilst living in it was the challenge for this home owner. The end result is a stunning light filled home with more than fifty percent more floor space and panoramic views over London.
The finished project includes a three panel theEDGE sliding door system on a triple track, a stunning picture window in the loft conversion and an innovative glass-on-glass corner window.