IDSystems will be returning to Grand Designs Live in May for the fifteenth consecutive year with our largest ever exhibition stand and we are giving our customers the chance to come and see us for free.
Dates: Saturday 2nd May to Sunday 10th May 2020
Times: 10am to 6pm (weekends), 10am to 5pm (weekdays)
Location: ExCeL, Royal Victoria Dock, 1 Western Gateway, London E16 1XL
How to get there: excel.london
More info: granddesignslive.com
Tickets: Register for two free tickets below
Grand Designs Live in London is always a hugely popular exhibition, showcasing a huge array of innovative products and companies. Split into four distinct zones (Build, Kitchens & Bathrooms, Interiors & Gardens) the show provides inspiration – whatever the size and scale of your project.
You'll find the IDSystems stand (P5) right at the entrance to the Build zone where we will have the widest range of our award-winning products including bifold doors, ultra-slim sliding doors and innovative glazing solutions on display, many of those being examples that you will not find on any other stand at the exhibition.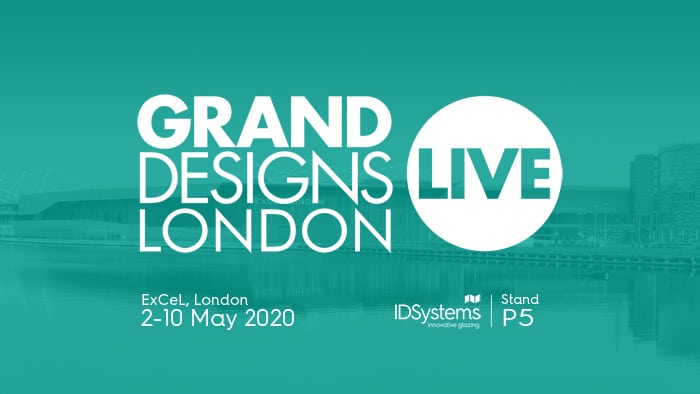 From the headline acts such as theEDGE2.0 our ultra-slim sliding doors with incredibly narrow 20mm sightlines and vistaline our innovative slide & turn doors, right through to a frameless rooflights, glass balustrade and examples of our contemporary aluminium windows.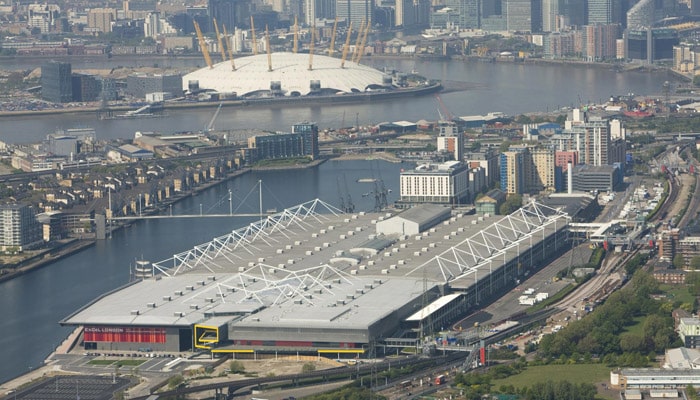 Each product is installed in a 'real' setting, allowing customers to picture the system exactly as it would appear when fitted in their home.
Tickets
We have a limited number of free tickets to the show for our customers. If you are an architect looking to bring clients to the show or if you are a homeowner who is working on a project and would like to attend, you can register by completing the form below and we will post the tickets out to you when we receive them in April.
Products on display
Large 5-metre wide set of theEDGE2.0 ultra-slim sliding doors with 20mm sightlines
Innovative Vistaline slide & turn doors, the perfect alternative to bifold or sliding doors
Internal glass partitions including frameless sliding doors and slide & turn doors