For those with an interest and passion for self-build homes, there is an exciting development starting to take shape in Oxfordshire that could very well shape the future of self-build in this country.
Graven Hill in Bicester will become the largest self-build project of its type in Europe, with more than 1,900 homes built on the former MOD logistics base over the next ten years.
The site was purchased from the MOD by Cherwell District Council, who set up the Graven Hill Development Company to take on responsibility for delivering the scheme. This commercial entity has responsibility for a wide range of activities on site, from the initial demolition of MOD buildings to marketing and promoting the project, and managing the contracts for infrastructure.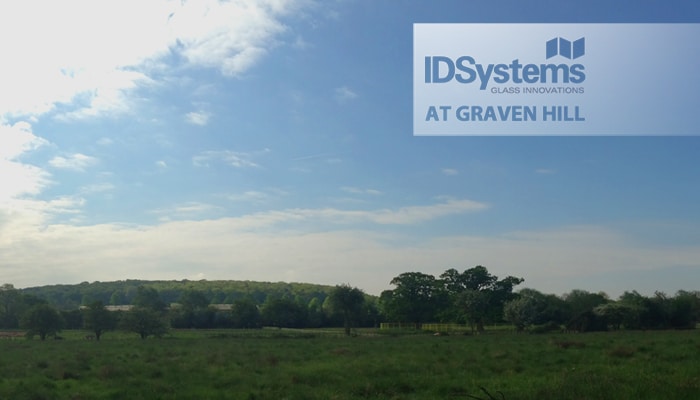 Once completed the site will be almost a self-contained village, including a school, shops and even a pub – but just a ten-minute walk from Bicester and from there a 40-minute commute into London from the newly reopened Bicester Village Station. With the M40 just minutes away, Oxford on the doorstep and Birmingham and London under an hours drive (traffic permitting) it is easy to understand why there is such a buzz around Graven Hill.
Whilst some details are set in stone, there is still a fair amount of detail being finalised for the project. What has been concluded is the establishment of a dedicated IDSystems project team for Graven Hill which includes:
– Technical sales staff – on hand and on-site to offer advice, budgetary prices and general product (bifold doors, sliding doors, glass roofing, windows, balustrades and glazing information.
– CAD designers – available to create detailed glazing specifications for every type of project, from 1 or 2 bedrooms to the grandest of grand designs.
– Project Manager and Installation teams – once the project is fully underway our plan is to have a dedicated project manager and installation teams on site to ensure everything runs smoothly with the self-builds.