Following the update from Government regarding the plans for a national lockdown across England we wanted to provide an update for our customers.
Having taken extensive advice on what is permissible for companies such as ourselves we can confirm that unless circumstances beyond our control intervene, all planned installations between now and Christmas will take place as scheduled.
Your project installation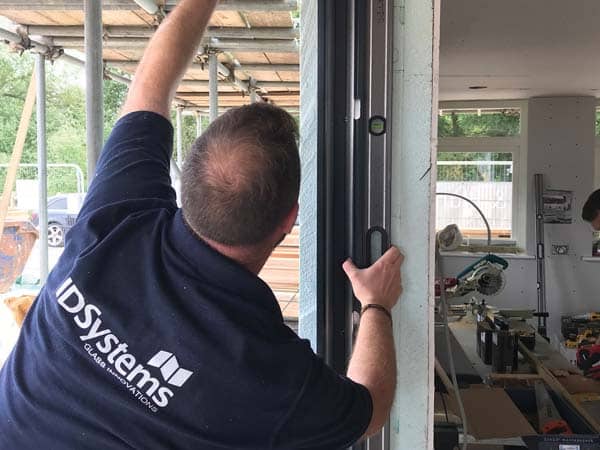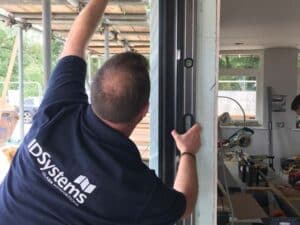 We appreciate that the progress of building works is dependent on availability of other materials and of other trades so our aim is to be as flexible so that we can accommodate as many jobs as possible.
Our operations teams will be making contact this week with those customers who are scheduled for installations over the next months because we appreciate that the progress of building works is heavily dependent on other trades and the availability of materials.
Should you wish to change the date of your planned installation please let us know as soon as possible by emailing installations@idsystems.co.uk and we will do everything we can to arrange a suitable alternative date.
"Owning our own factory and directly employing our own fitting teams gives us complete control over the whole process and means we are not reliant on third-party suppliers or sub-contractors in the same way that most of the glazing industry is"
---
New enquiries and orders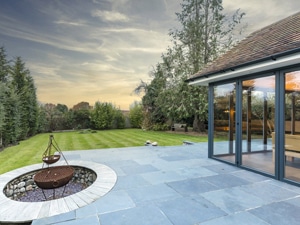 This temporary interruption should not deter you from planning and organising your project for the new year. Our extremely stable financial background and a well-established contingency plans enable our sales, technical and CAD teams to continuing to work hard to support new enquiries and answer technical questions over the coming weeks.
If you are looking to enquire about our products for the first time don't hesitate to contact by either completing the form below, email us directly, call us on 01603 408804, or contact us using any of our social media platforms. One of our project advisors will be more than happy to help you.
If you already have a quotation from us and would like to discuss your project in more detail you can email us at info@idsystems.co.uk or call us on 01603 258640.
---
Showrooms
Following the advice provided to us, and given that we sit within the Building and Construction industry that the Government define as an essential sector, our Norwich showroom will remain open on a restricted basis for pre-booked appointments only.
Our product displays at the Building Centre in London and at the Build It Selfbuild Education House in Bicester will be closed from Thursday 5th November, however our hugely popular virtual showroom can provide the perfect introduction to our products.
To support our customers we have also doubled the number of WhatsApp video call 'showroom visits' that our project advisors will be conducting over the coming weeks. These video calls allow us to discuss your project on a individual level and demonstrate our doors and windows to you without you ever having to leave the comfort of your sofa!
For more information and to book a showroom room visit or video call with one of our team please email info@idsystems.co.uk, call us on 01603 408804 or complete a booking form below.
---
Our plans
On the back of the efforts of our staff over the last six months all of our teams are continuing to work hard to support customers. The investment we have made over the last 20 years in directly employing our significant number of fitting teams and owning our own factory means that we are in the best possible position to respond quickly and flexibly for our customers. We are not reliant on third parties to process orders, fabricate products and complete installations in the same way as most of glazing industry are.